U-CyTech develops and manufactures a wide range of innovative cytokine ELISA, ELISPOT and Fluorospot assays for human, monkey and rodent use.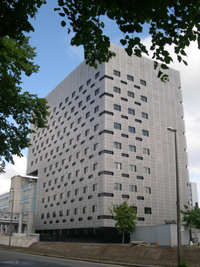 U-CyTech biosciences is a biotech company founded in 1999 in cooperation with Utrecht University and is located in Utrecht, The Netherlands (Europe). This family business with an open-door policy and many loyal customers is engaged in fundamental and applied research in the field of cytokine biology.
We are specialized in ELISA and both the T and B cell ELISPOT assays which are designed for the ex vivo detection of individual protein secreting cells. In addition, we develop 'in house' a wide range of highly specific monoclonal and polyclonal antibodies directed to a wide range of proteins from different species forming the basis of our highly sensitive assays (ELISA, ELISPOT, FluoroSpot).
Reagents for ELISA and ELISPOT assays are available in different formats, providing maximal flexibility and time saving convenience: complete kits and matched antibody pairs.
The validated compatibility of our antibodies with certain high-quality ancillary reagents and plates guarantees trouble-free operation and optimal results.
Contract services
U-CyTech also offers laboratory contract services. Our scientists are trained biochemists with extensive experience in cytokine and anti-cytokine antibody production, purification and characterization. For more information, please see Contract Services.
Contact details
Please see Company address for more details.