Our company
U-CyTech biosciences is a biotech company founded in 1999 and based in Utrecht, the Netherlands (Europe).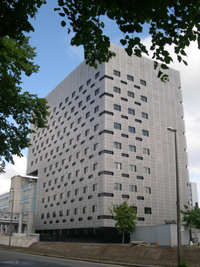 Our company offers ELISA, ELISPOT and FluoroSpot assays in various formats. In addition, we develop 'in house' a wide range of highly specific monoclonal antibodies directed against a large range of proteins from different species.  
As a research-oriented company with dedicated employees, we are personally involved in every order and take pleasure in providing all our customers with personalized service and the highest quality standards. 
Our mission is:
To pursue a personalized customer service and to establish and maintain our relationships with our customers. 
To provide maximal flexibility to our customers with our wide range of various (components of) immunoassay kits and reagents.
To develop specific immunoassays in neglected research areas, that adequately address our customers' needs and exceeds our customers' expectations. 
Vision
A 100% customer satisfaction, with our reagents and kits contributing to cutting-edge research.
Contract services
U-CyTech also offers laboratory contract services. Our scientists are trained biochemists with extensive experience in cytokine and anti-cytokine antibody production, purification and characterization. For more information, please visit Contract Services page.
Contact details
Please visit to the Company address page for more details.
U-CyTech BV is a registered company (Chamber of Commerce Utrecht no. 30154861).